Deluxe Room Number 5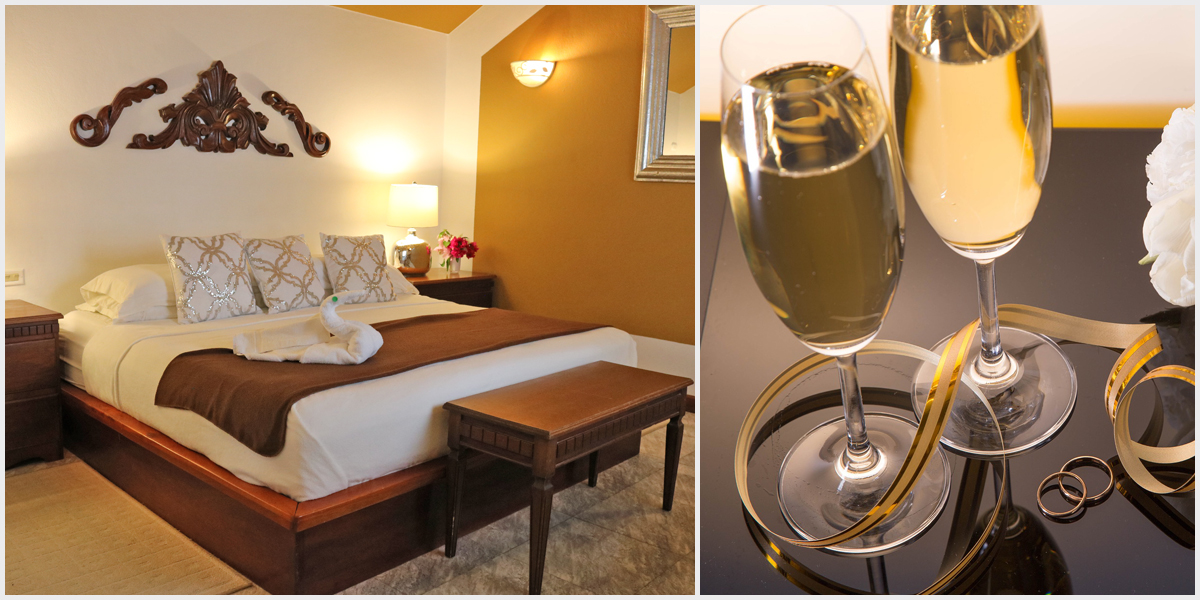 Our Deluxe Room Number 5 can be booked for honeymooners. We offer decorations, a bottle of Spumante and appetizers at an extra cost of US $40.00.
This room includes air conditioning, private bath, fan, desk, hair-drier, cable TV, wireless internet, telephone.
Hot breakfast with scrambled eggs, sausage, toast, fruits, coffee and fresh juice. Breakfast varies daily.
Tours, Laundry services and enclosed parking available.