Specials
We offer specials for long-term stays and large groups.
Enjoy a cozy sitting area and romantic dining where free, tasty, warm breakfast (eggs, bacon, fresh fruit, toast, coffee, freshly squeezed orange juice) is served daily.
Guest services include iron and ironing board, tour desk telephone, fax and wireless internet.
* Visitors staying 1 month or more: $69 US + 9% hotel tax for an all-inclusive stay, single occupancy. $15US per additional person sharing the same room.
* Visitors staying 10 days or more: Only $79US + 9% hotel tax single occupancy. Every additional person staying in the same room pays $18US.
Deluxe Room Number 5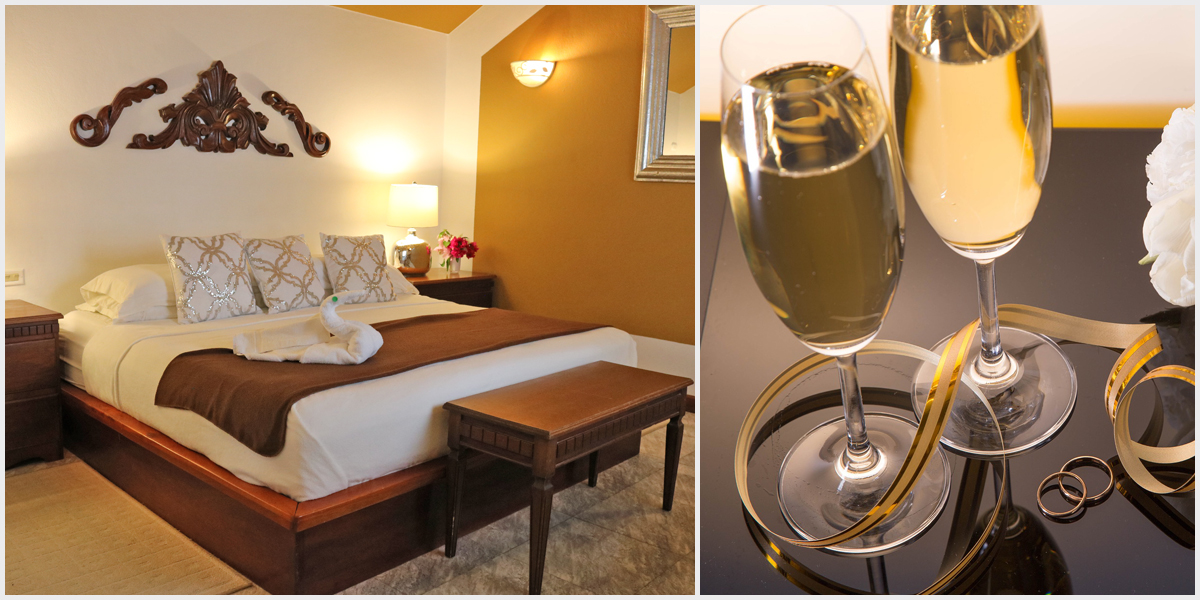 Our Deluxe Room Number 5 can be booked for honeymooners. We offer decorations, a bottle of Spumante and appetizers at an extra cost of US $40.00.
This room includes air conditioning, private bath, fan, desk, hair-drier, cable TV, wireless internet, telephone.
Hot breakfast with scrambled eggs, sausage, toast, fruits, coffee and fresh juice. Breakfast varies daily.
Tours, Laundry services and enclosed parking available.